SPIKE ROLLER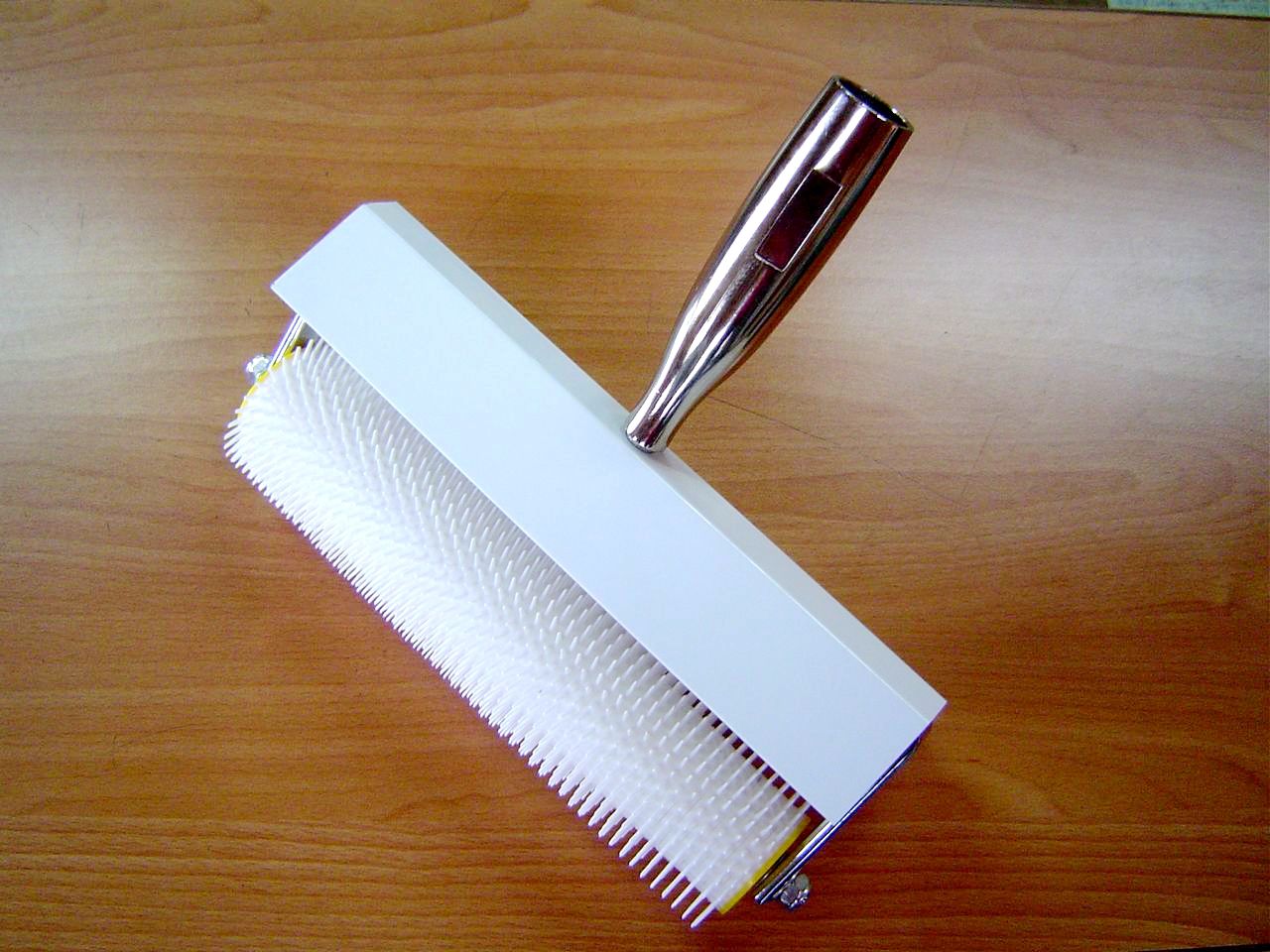 MTS-21030
---
FOR REMOVING AIR BUBBLES IN FILLERS OR COATING
PIN LENGTH: 11 MM
MTS-21030-1125 WIDTH: 250 MM
MTS-21030-1150 WIDTH: 500 MM
MTS-21030-1175 WIDTH: 750 MM
PIN LENGTH: 21 MM
MTS-21030-2125 WIDTH: 250 MM
MTS-21030-2150 WIDTH: 500 MM
MTS-21030-2175 WIDTH: 750 MM
PIN LENGTH: 31 MM
MTS-21030-3125 WIDTH: 250 MM
MTS-21030-3150 WIDTH: 500 MM
MTS-21030-3175 WIDTH: 750 MM
The spike roller is a valuable tool designed to address a common challenge in the application of fillers or coatings - the presence of air bubbles. It is specifically engineered to effectively remove air bubbles, ensuring a smooth and flawless finish.
The spike roller is available in various configurations to accommodate different project needs. It features pins with lengths of 11 mm, 21 mm, and 31 mm, providing versatility in addressing air bubble issues of varying severity. The roller is offered in three different widths for each pin length option: 250 mm, 500 mm, and 750 mm. This range of widths allows for efficient coverage and the ability to work on projects of different scales.
By rolling the spike roller over the surface, the pins penetrate the filler or coating layer, allowing trapped air bubbles to escape. This simple yet effective process helps to achieve a more professional and visually appealing result. Whether you are working on small-scale projects or larger applications, the spike roller provides a practical solution for air bubble removal.
Related Products
You can freely edit the content in this block through the background management system.