BLADE FOR ROBUST SCRAPER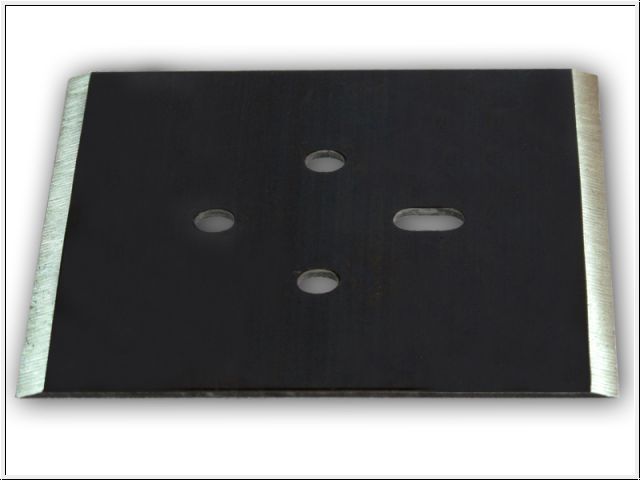 MTS-21034B
---
High quality alloy steel double side blade.
The blade designed for the robust scraper is crafted from high-quality alloy steel, ensuring its durability and performance. With a double-sided design, this blade offers versatility and extended use for various scraping tasks.
When it comes to removing tough floor coverings or adhesive residues, having a reliable and sharp blade is essential. The high-quality alloy steel used in crafting the blade for the robust scraper ensures its strength and resilience. It can withstand the demands of rigorous scraping, making it a dependable tool for professionals and DIY enthusiasts alike.
The double-sided feature of the blade adds to its functionality. With two cutting edges, you can maximize its usage before needing to replace or sharpen it. This not only saves time but also provides cost-effectiveness, as you won't have to frequently invest in new blades.
Whether you are working on removing vinyl, carpet, tile, or other floor coverings, the blade for the robust scraper is up to the task. Its sharpness and durability allow for efficient and precise scraping, enabling you to complete your projects with ease.