ROBUST SCRAPER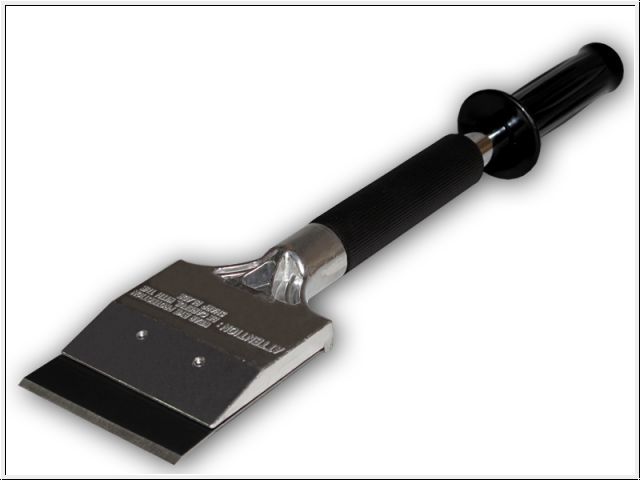 MTS-21034
---
The Scraper is perfect for removing old adhesive, vinyl, carpet, tile, and other floor covering materials.
The robust scraper is a versatile tool designed to tackle a wide range of floor covering materials. Its sturdy construction and effective design make it the ideal choice for removing old adhesive, vinyl, carpet, tile, and more.
When it comes to renovating or refurbishing a space, one of the first steps is often removing the existing floor covering. Whether it's outdated carpet, worn-out vinyl, or stubborn adhesive, the robust scraper is up to the task. With its durable build, it can withstand the rigors of demanding scraping jobs.
This scraper offers efficiency and effectiveness in removing various floor coverings. Its sharp and reliable blade cuts through adhesive, vinyl, carpet, and tile with ease, making the removal process quicker and more manageable. The robust scraper ensures that your project progresses smoothly, saving you time and effort.
In addition to its versatile functionality, the scraper is designed with user comfort in mind. It features an ergonomic handle that provides a secure grip and reduces hand fatigue, allowing you to work for extended periods without discomfort. This ergonomic design contributes to a more enjoyable and efficient scraping experience.
Related Products
You can freely edit the content in this block through the background management system.