MITRE GUIDE WITH FENCE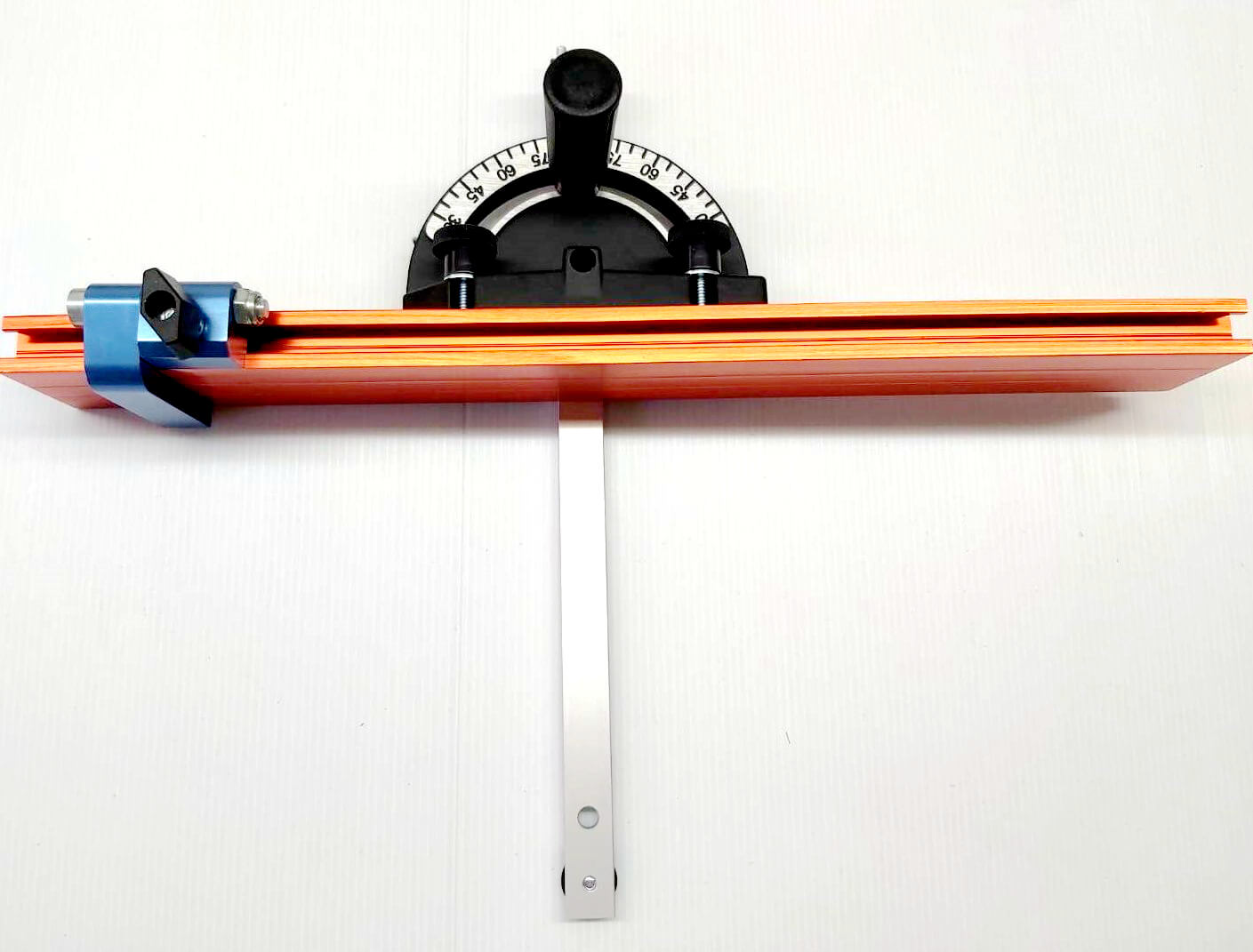 MTS-W007
---
Fits standard mitre slots (3/4" x 3/8") and T-track slots.
Positive stops (0°, 22.5°, 30°, 45°, 60°, 67.5° and 90°) make it easy to cut precise mitres.
Adjustable spring-loaded detents in slide bar keeps the mitre gauge tight in older, wellused slots.
Rugged aluminum fence with built-in flip stop helps you make repeatable cuts faster and more accurately.
The Mitre Guide with Fence is a versatile tool designed to enhance the accuracy and efficiency of your woodworking projects. It is compatible with standard mitre slots measuring 3/4" x 3/8" as well as T-track slots, ensuring its compatibility with a wide range of equipment.
One of the key features of the Mitre Guide with Fence is its positive stops, which allow for easy and precise cutting of mitres at various angles. The stops are set at common angles including 0°, 22.5°, 30°, 45°, 60°, 67.5°, and 90°, enabling you to achieve accurate cuts without the need for complex measurements or calculations.
To ensure a secure and tight fit, the mitre gauge features adjustable spring-loaded detents in the slide bar. These detents help keep the gauge firmly in place, even in older or well-used slots, preventing any unwanted movement or shifting during operation.
The Mitre Guide with Fence also includes a rugged aluminum fence with a built-in flip stop. This fence provides stability and support, allowing you to make repeatable cuts with speed and precision. The flip stop further enhances accuracy by acting as a reference point, ensuring consistent measurements for repetitive cuts.