PART NUMBER OF MULTIFUNCTION FENCE SET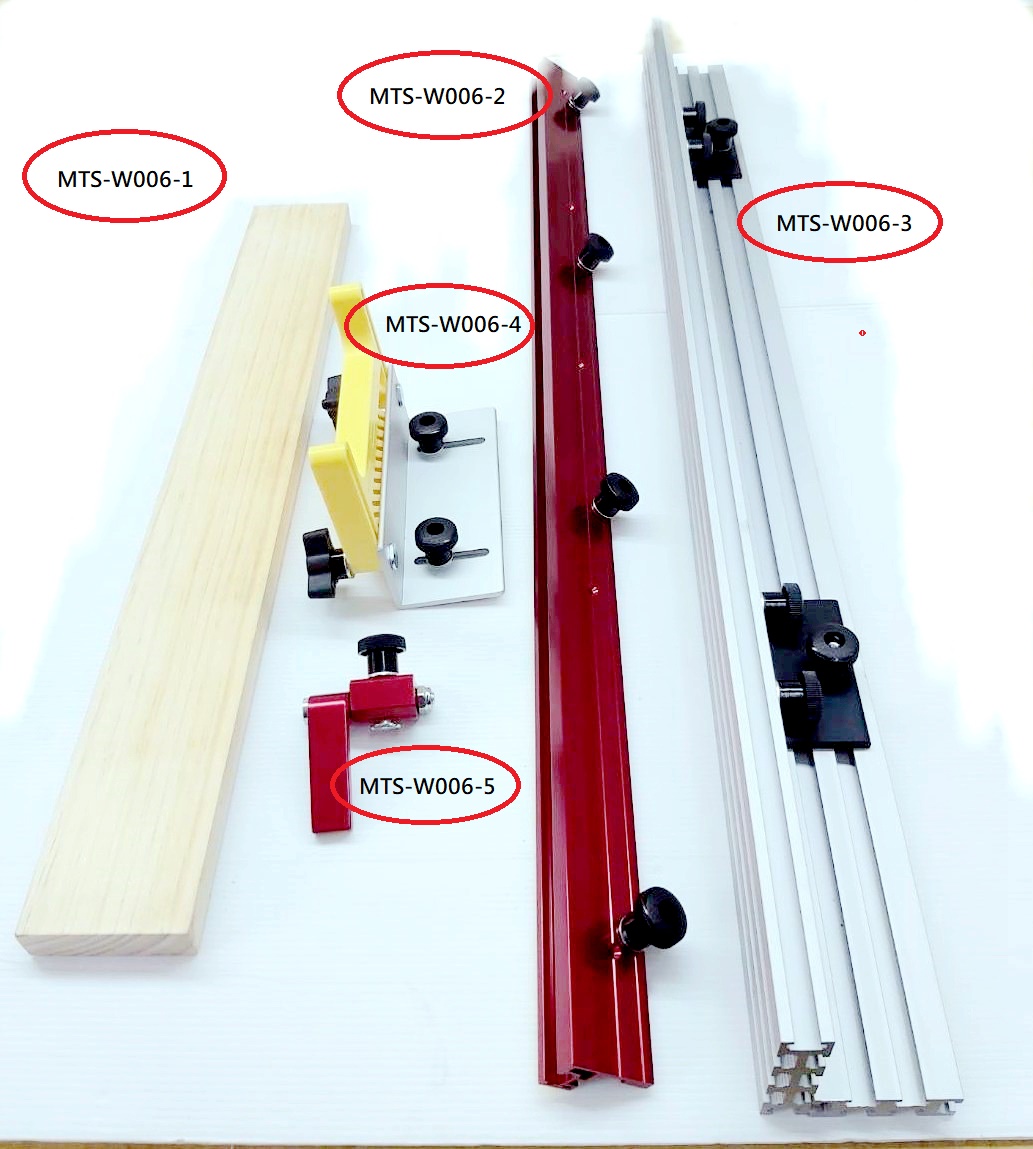 MTS-W006-1
---
The MTS-W004-3 fence body be 8 slotted and 6 slotted aluminum track combine one L fence
The Multifunction Fence Set, identified by the part number MTS-W004-3, consists of a fence body that combines both 8 slotted and 6 slotted aluminum tracks into a single unit. It also includes an L-shaped fence component.
With this unique configuration, the Multifunction Fence Set provides increased versatility and adaptability for various woodworking applications. The combination of the 8 slotted and 6 slotted tracks offers multiple options for attaching accessories, such as feather boards or flip stops, at different positions along the fence.
The L-shaped fence component adds an additional dimension to the functionality of the set. It allows for precise and stable positioning, providing support and guidance during routing, cutting, or shaping operations.
The part number MTS-W004-3 is the identifier for this specific configuration of the Multifunction Fence Set. It helps ensure accurate ordering and identification of the product, making it easier for customers and suppliers to communicate and collaborate effectively.