SINGLE PC 6 OR 8 SLOTTED ALUMINUM TRACK FENCE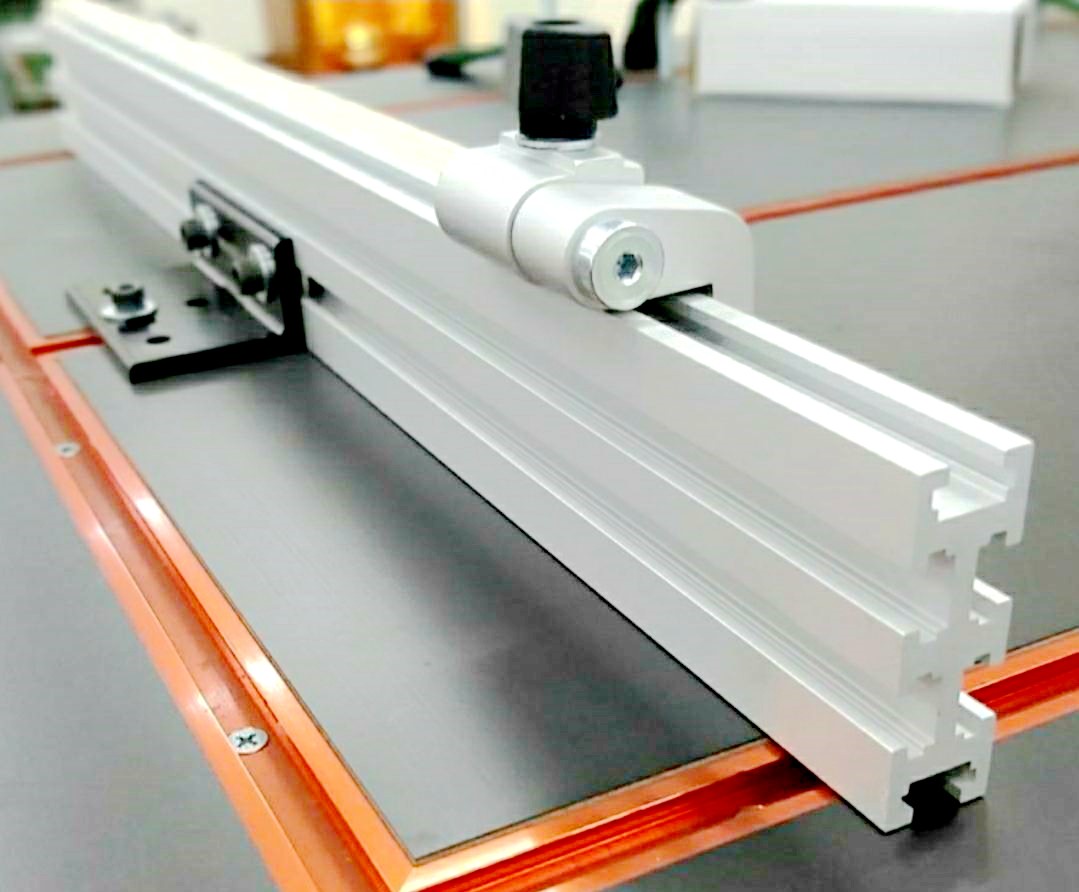 MTS-W004
---
6 or 8 slotted aluminum track fence, Select size: 24", 36", 48".
The Single PC 6 or 8 Slotted Aluminum Track Fence is a versatile and practical addition to your workshop or project. Available in three sizes - 24 inches, 36 inches, and 48 inches - this fence provides the perfect length for various woodworking applications.
Crafted from durable and lightweight aluminum, the slotted track fence offers excellent stability and precision. The slotted design allows for easy adjustment and customization, enabling you to position the fence according to your specific needs. Whether you are working on small-scale projects or larger pieces, this fence provides the flexibility to accommodate different workpieces and achieve accurate results.
The inclusion of 6 or 8 slots along the length of the fence offers ample options for securing accessories or additional fixtures. These slots enable you to attach feather boards, hold-down clamps, and other woodworking aids, enhancing safety, control, and efficiency in your work. With the ability to add various attachments, you can create a tailored setup that suits your unique requirements and woodworking style.
The slotted aluminum track fence is designed for ease of use and compatibility with different tools and work surfaces. Its lightweight construction allows for easy handling and maneuverability, while the sturdy aluminum material ensures durability and long-lasting performance. Whether you are using a table saw, router table, or other woodworking equipment, this fence is a reliable companion that enhances the accuracy and quality of your work.
Related Products
You can freely edit the content in this block through the background management system.