BRASS TEMPLATE GUIDES BUSHING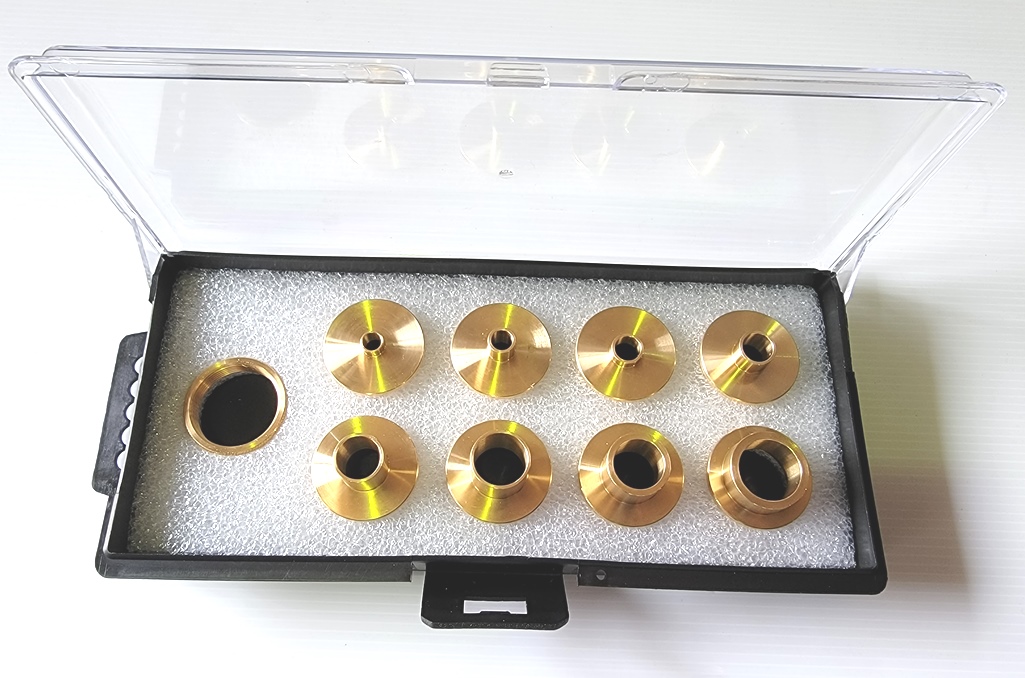 MTS-W026
---
The template guide bushings are significantly increase the number of operation you can do with your router, practical to use.
Brass template guide bushings are a versatile accessory that expands the capabilities of your router, opening up a world of possibilities for various woodworking operations. These bushings are not only practical but also highly useful in enhancing the functionality of your router.
By attaching the template guide bushings to your router, you can easily navigate through intricate patterns and templates with precision and ease. The brass construction of these bushings ensures durability and longevity, making them reliable companions for your woodworking projects.
One of the significant advantages of using template guide bushings is the increased versatility they offer. With these bushings, you can perform a wide range of operations such as routing grooves, creating decorative patterns, shaping edges, and more. The precise guidance provided by the bushings ensures consistent and accurate results, allowing you to achieve professional-quality finishes.