GRINDER STAND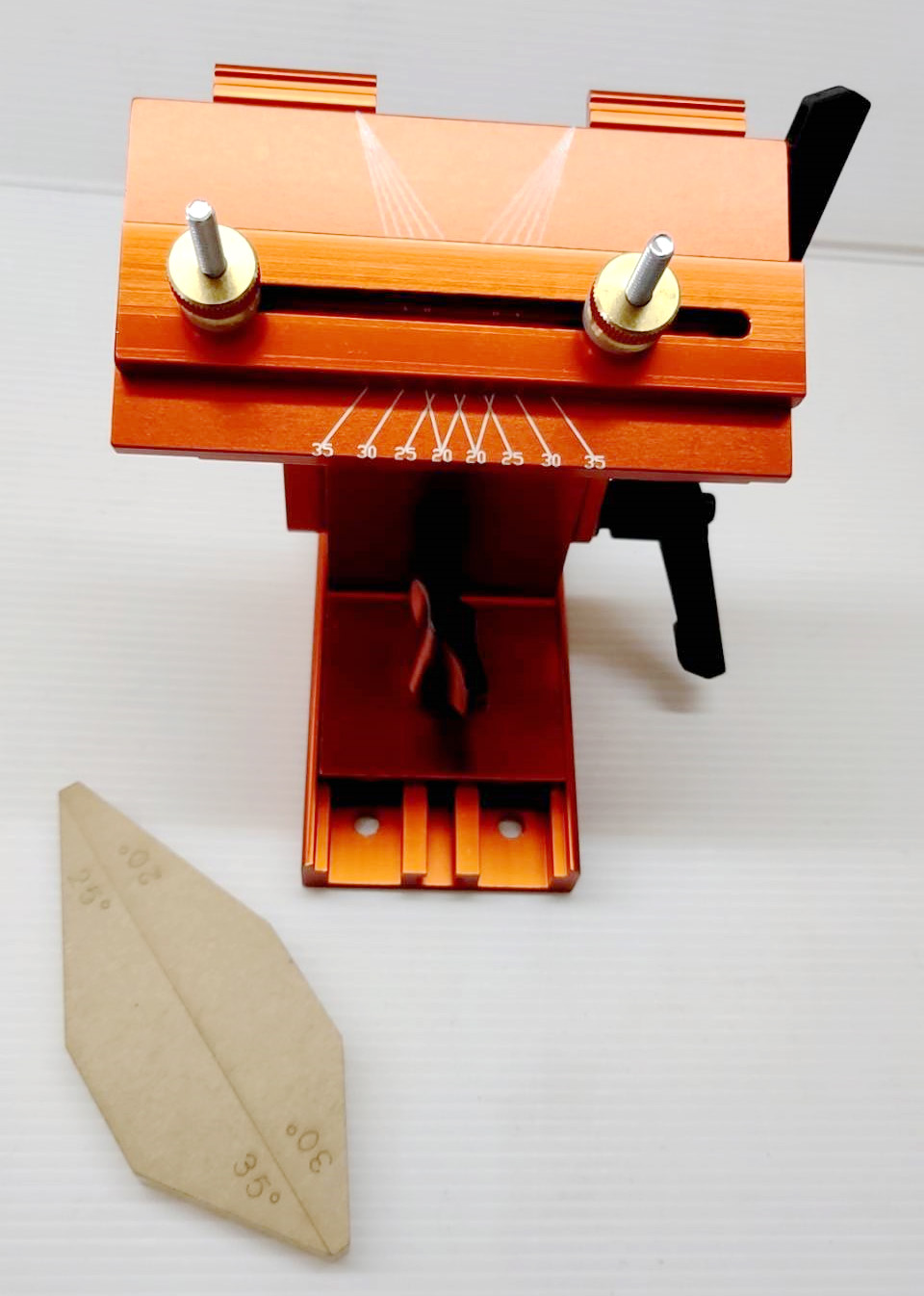 MTS-W017
---
Aluminum body with scale the 20, 25, 30, 35 degree for grinding.
Maximum grinder wheel x 30mm, and height adjustment of the stand function.
The additional angle gauge for the chisel blade.
The grinder stand is a practical and versatile tool that enhances the grinding process for various applications. Its sturdy aluminum body provides durability and stability, ensuring a reliable platform for grinding tasks. The stand features a scale with angle markings of 20, 25, 30, and 35 degrees, allowing for precise and consistent grinding angles.
With a maximum grinder wheel size of 30mm, the stand accommodates a range of grinding wheels, enabling versatility in grinding operations. Additionally, the stand offers height adjustment functionality, allowing users to customize the grinding height to suit their specific needs. This adjustable feature enhances comfort and control during grinding tasks.
One notable feature of the grinder stand is the inclusion of an additional angle gauge for chisel blades. This gauge provides a convenient and accurate way to measure and maintain the optimal angle for sharpening chisels, ensuring optimal performance and longevity.