CARPET SEAM ROLLER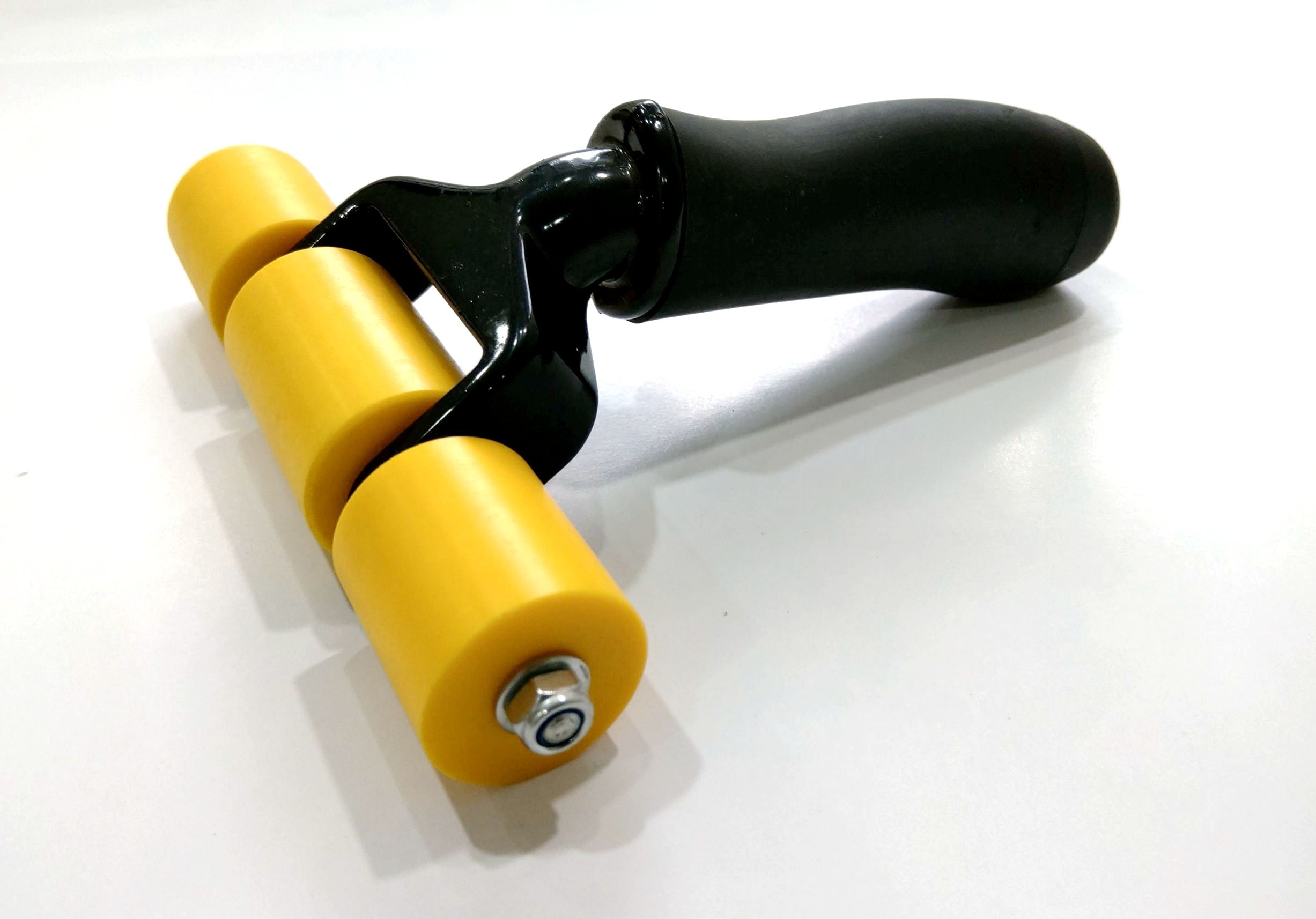 MTS-21012B
---
Smooth roller is specifically designed for safe seaming of cut pile carpets and saxonies.
Rugged steel frame, specially designed handle for optimum leverage.
The carpet seam roller is an essential tool for achieving seamless and secure joins in cut pile carpets and saxonies. Its smooth roller is carefully crafted to ensure a safe and effective seaming process.
Constructed with a rugged steel frame, the carpet seam roller is built to withstand the demands of carpet installation. Its sturdy design provides stability and durability, allowing for precise and consistent results. The roller is specifically engineered to deliver optimal performance when it comes to seaming carpets, ensuring a seamless appearance and a professional finish.
The carpet seam roller also features a specially designed handle that enhances leverage during use. This ergonomic handle allows for a comfortable grip, reducing strain and fatigue on the user. With the right amount of leverage, you can apply the necessary pressure to create secure seams without damaging the carpet fibers.
Related Products
You can freely edit the content in this block through the background management system.