CARPET CLAW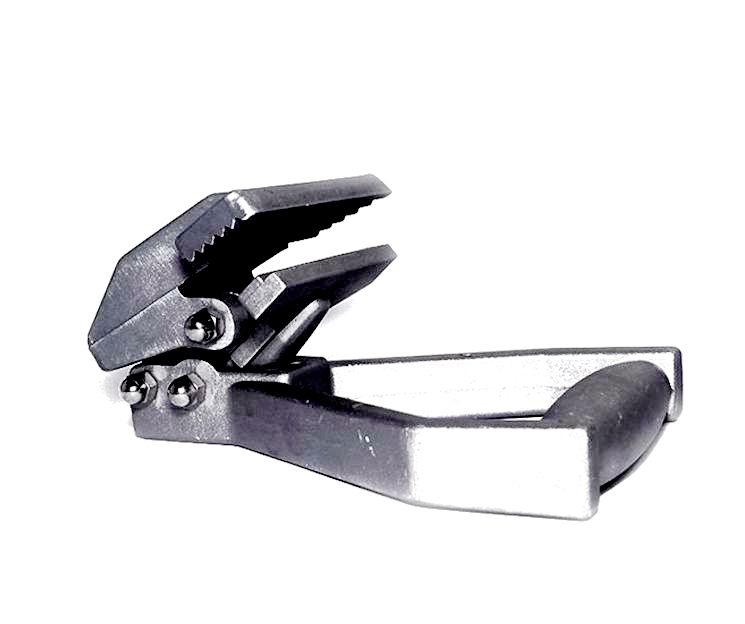 MTS-21024
---
Solid die-cast aluminum constructions. Large comfortable handle. Serrated clamps provide firm carpet grip.
The Deluxe Carpet Puller is an exceptional tool designed to simplify and streamline carpet installation and removal tasks. Constructed with a solid die-cast aluminum body, it ensures durability and longevity, allowing for extended and reliable use.
The carpet puller features a large and comfortable handle that provides a secure grip, reducing hand fatigue and increasing user comfort during operation. The ergonomic design allows for easy handling and maneuverability, enabling precise control and minimizing the risk of accidental damage to carpets or surrounding surfaces.
One of the standout features of the Deluxe Carpet Puller is its serrated clamps. These clamps are strategically designed to provide a firm and secure grip on carpets, ensuring that they stay in place during installation or removal. The serrated surface enhances the grip, preventing any slippage or movement, even with heavy or bulky carpets.
Whether you're installing new carpets, replacing damaged sections, or removing old flooring, the Deluxe Carpet Puller is an invaluable tool. Its solid construction, comfortable handle, and effective clamping mechanism make it an essential companion for professionals and DIY enthusiasts alike.
Related Products
You can freely edit the content in this block through the background management system.