DELUXE CARPET PULLER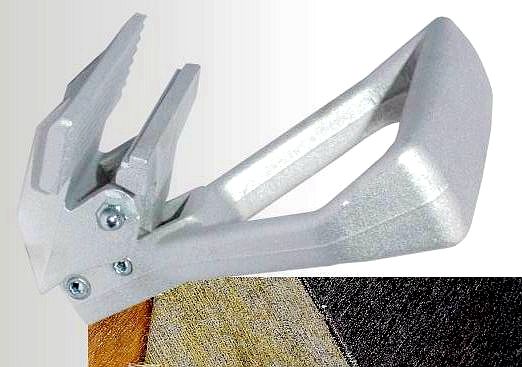 MTS-21024A
---
Solid die-cast aluminum constructions. Large comfortable handle. Serrated clamps provide firm carpet grip.
The Deluxe Carpet Puller is a premium tool designed for efficient and effective carpet removal. It is constructed with solid die-cast aluminum, ensuring exceptional durability and long-lasting performance. The sturdy build of the tool can withstand rigorous use without compromising its integrity. With a large and comfortable handle, the Deluxe Carpet Puller provides a secure and ergonomic grip for the user. This ergonomic design minimizes hand fatigue and allows for precise control during carpet pulling tasks.
One of the standout features of the tool is its serrated clamps, which offer a firm grip on the carpet for easy and efficient removal. These serrated clamps securely grasp the carpet fibers, preventing slippage or loosening during the pulling process. Whether you're renovating a space or replacing old carpets, the Deluxe Carpet Puller is a reliable and essential tool. Its solid construction, comfortable handle, and effective clamping mechanism make carpet removal a breeze.
With the Deluxe Carpet Puller in your toolkit, you can confidently tackle carpet-related projects and achieve professional results. Say goodbye to struggling with stubborn carpets and welcome a more efficient and effortless carpet removal process with the Deluxe Carpet Puller.
Related Products
You can freely edit the content in this block through the background management system.