METRIC CORNER RADIUS ROUTING TEMPLATES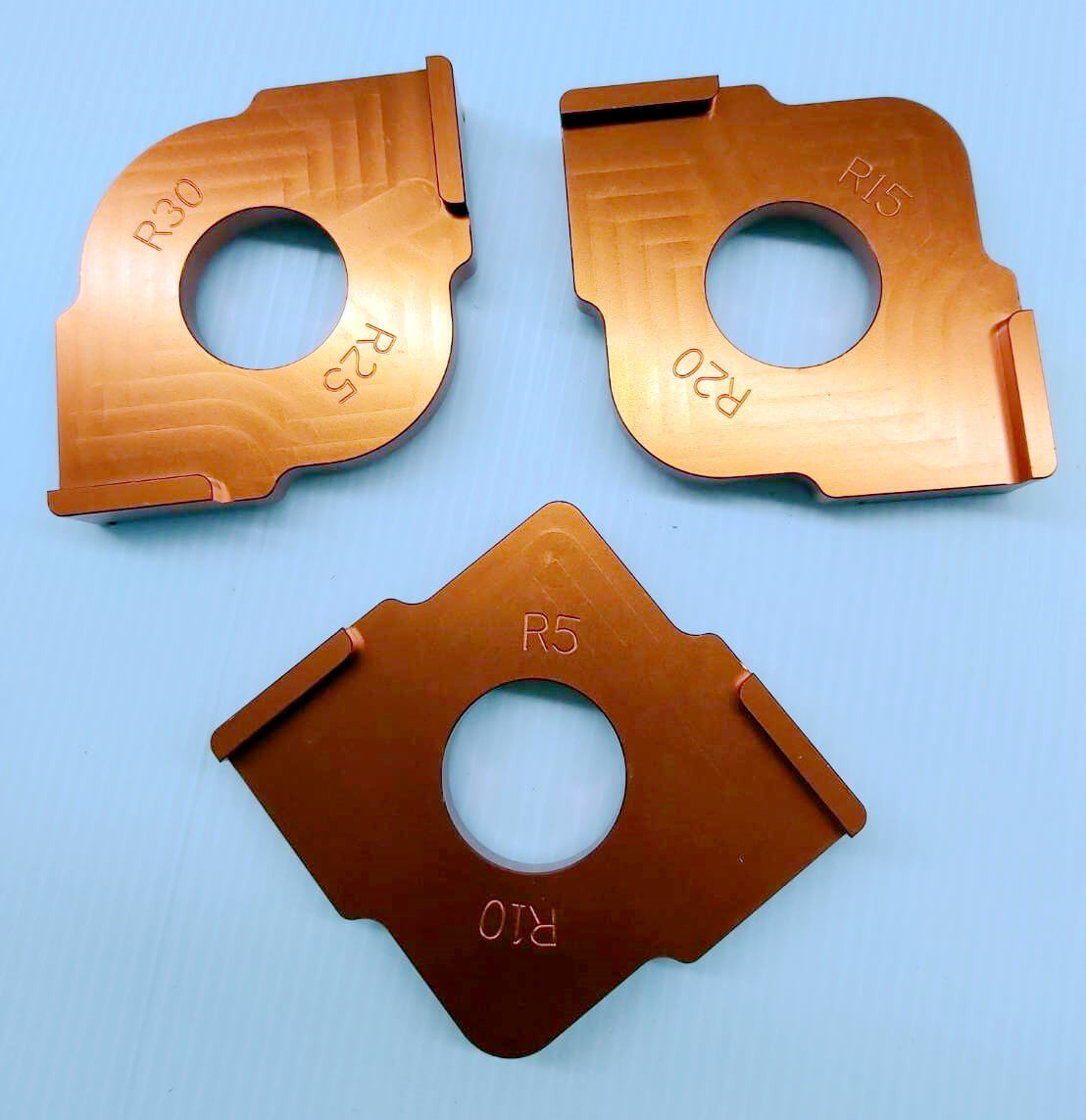 MTS-W014
---
Use with a flush-trim bit and router to create corner curves with radiuses ranging from R5, R10, R15, R20, R25, R30.
Radius is printed on each corner for easy selection.
The Metric Corner Radius Routing Templates are essential tools for creating precise and consistent corner curves with various radius options. Designed to be used in conjunction with a flush-trim bit and a router, these templates enable woodworkers to achieve smooth and accurate corner radii.
With radius options ranging from R5 to R30, the Metric Corner Radius Routing Templates offer versatility and flexibility in creating different curve sizes. Each corner of the templates is clearly marked with the corresponding radius measurement, making it easy to select the desired radius for your project.
By utilizing these routing templates, woodworkers can effortlessly replicate corner curves with uniform radii, ensuring a professional and polished finish. Whether you are working on furniture, cabinetry, or any woodworking project that requires smooth and consistent curves, these templates provide a reliable and efficient solution.
The Metric Corner Radius Routing Templates are a valuable addition to any woodworking workshop. They simplify the process of creating corner curves, eliminate guesswork, and ensure precise results. Whether you are a professional or a hobbyist, these templates enhance your ability to achieve accurate and aesthetically pleasing corner radii in your woodworking projects.
Related Products
You can freely edit the content in this block through the background management system.