BENCHTOP ROUTER TABLE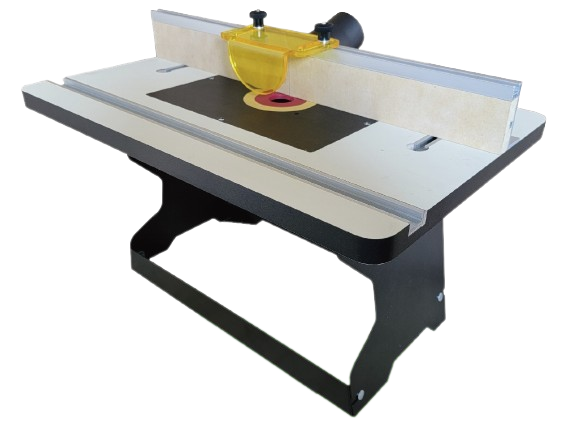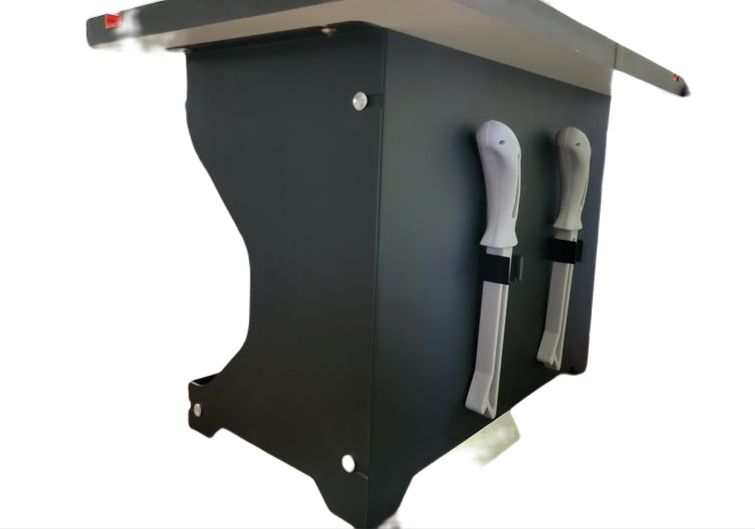 MTS-W024
---
Benchtop Router Table with Fence and Stand
This router table combo is the complete package. It features a M.D.F table & fence with dust port, Universal table insert and a strong steel stand.
Table Size: 24"-Long, 16"-Wide & 1"-Thick
The Benchtop Router Table with Fence and Stand provides a comprehensive solution for woodworking enthusiasts and professionals alike. This versatile router table combo incorporates essential features that enhance precision and convenience in routing tasks.
The focal point of this setup is the M.D.F (Medium-Density Fiberboard) table, which offers a sturdy and reliable surface for your routing projects. With dimensions of 24" in length, 16" in width, and 1" in thickness, this compact yet spacious table provides ample space for maneuvering workpieces of varying sizes.
The included fence serves as a crucial component in achieving accurate and consistent routing results. It not only acts as a guide for your workpiece but also helps maintain steady and controlled cuts. The fence is equipped with a dust port, allowing for efficient collection of dust and debris generated during routing operations. This ensures a cleaner work area and improved visibility while working.
To accommodate different router models, the router table comes with a universal table insert. This insert provides a secure platform for mounting your router and allows for easy adjustment to achieve optimal routing precision. Whether you have a fixed-base or plunge router, this versatile table insert will accommodate your needs.
Related Products
You can freely edit the content in this block through the background management system.