CUSHION BACK CUTTER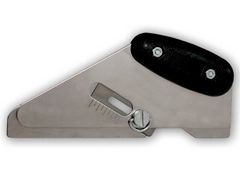 MTS-21019
---
Cut all thicknesses of cushion back carpet a conventional carpet with adjustable blade depth.
Two blades that lock into position for close, precise cutting.
Direct-pressure blade knob holds blades tightly in place.
Constructed of stainless steel for maximum durability.
Related Products
You can freely edit the content in this block through the background management system.