BLOW CASE FOR STRETCHER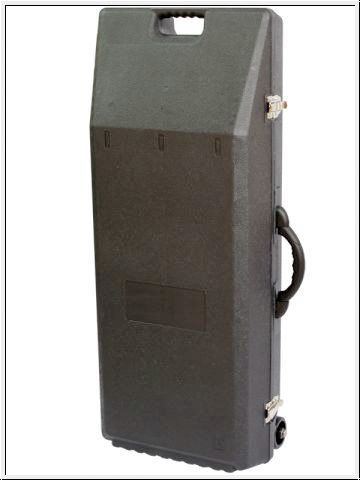 The Blow Case for Stretcher is a practical and convenient accessory designed to enhance the portability and protection of your stretcher. This specially crafted case provides a secure and reliable solution for storing and transporting your stretcher, ensuring that it remains in optimal condition.
Constructed with durable materials, the Blow Case offers robust protection against dust, dirt, and potential damage during transit. Its sturdy design safeguards your stretcher from impacts, ensuring that it is ready for use whenever and wherever needed. The case's reliable closure mechanism keeps the stretcher securely enclosed, preventing any accidental openings or spills.
The compact and lightweight nature of the Blow Case makes it easy to carry and maneuver. Its ergonomic handles allow for a comfortable grip, reducing strain during transportation. Additionally, the case's streamlined design ensures that it occupies minimal space, making it convenient to store in your vehicle or workspace.
With the Blow Case for Stretcher, you can enjoy the benefits of hassle-free organization and mobility. It eliminates the need to worry about the safety and condition of your stretcher while on the go, giving you peace of mind and saving you valuable time and effort.
Related Products
You can freely edit the content in this block through the background management system.