TUBE FOR STRETCHER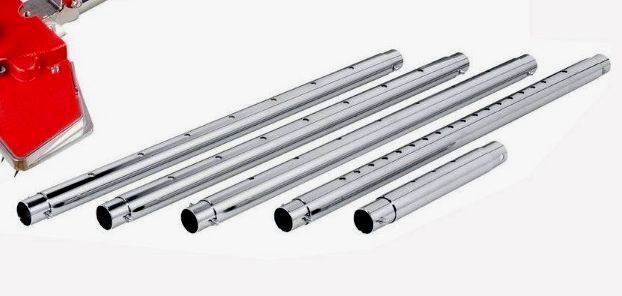 18 HOLE POLE OR 7 HOLE POLE
The Tube for Stretcher is an essential component that enhances the versatility and functionality of your stretching tools. Available in two options, the 18-hole pole and the 7-hole pole, this tube provides the necessary support and adjustability for various stretching applications.
With the 18-hole pole, you have an extensive range of hole options to choose from. This allows for precise adjustments and fine-tuning to accommodate different carpet sizes and thicknesses. The multiple holes provide flexibility in positioning and ensure a secure fit for optimal stretching results.
On the other hand, the 7-hole pole offers a more compact yet equally reliable solution. While it may have fewer hole options compared to the 18-hole pole, it still provides sufficient adjustability to meet the demands of most stretching projects. Its streamlined design makes it easy to handle and maneuver during the stretching process.
Both options of the Tube for Stretcher are constructed with durability and longevity in mind. Made from high-quality materials, these tubes are designed to withstand the rigors of stretching tasks and maintain their performance over time. They offer stability and support, allowing you to stretch carpets with confidence and precision.
Related Products
You can freely edit the content in this block through the background management system.