8" SHORT EXTENDABLE STRIPPER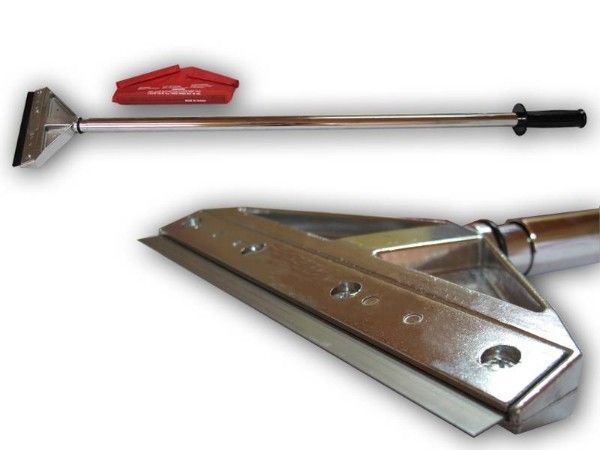 MTS-21033
---
The scraper is perfect for removing old adhesive, vinyl, carpet, tile, and other floor covering materials.
Steel shank molded into head, welded to steel handle.
Sturdy construction with an 8" hardened steel blade and locking cam.
The 8" Short Extendable Stripper is a versatile tool designed for the efficient removal of various floor covering materials, such as old adhesive, vinyl, carpet, and tile. Its robust construction ensures durability and reliability throughout the stripping process. The tool features a steel shank that is seamlessly molded into the head, which is then securely welded to a sturdy steel handle. This integrated design ensures stability and strength, allowing for effective and controlled scraping.
Equipped with an 8" hardened steel blade, the Short Extendable Stripper offers excellent cutting performance and durability. The blade is specifically designed to withstand the rigors of scraping tough materials, ensuring long-lasting sharpness. Additionally, the tool is equipped with a locking cam mechanism, which enables easy and secure blade extension and retraction, providing flexibility for different scraping tasks.
Whether you're renovating a space or preparing for new flooring installation, the 8" Short Extendable Stripper is an essential tool. Its versatile functionality, sturdy construction, and reliable cutting performance make it a valuable asset for both DIY enthusiasts and professionals in the flooring industry. With the Short Extendable Stripper in hand, you can confidently tackle any floor covering removal project with ease and efficiency.
Related Products
You can freely edit the content in this block through the background management system.